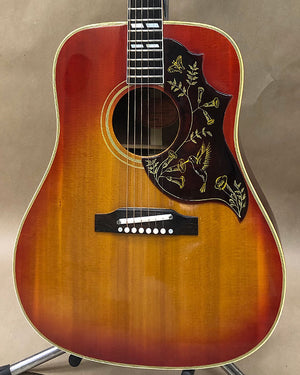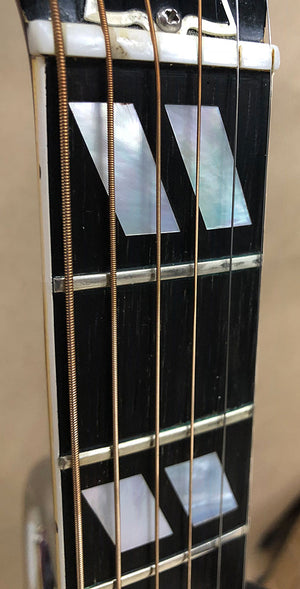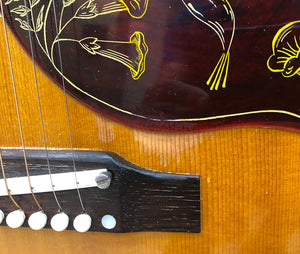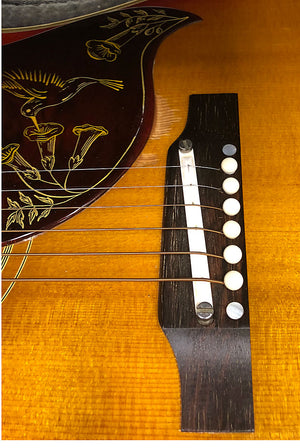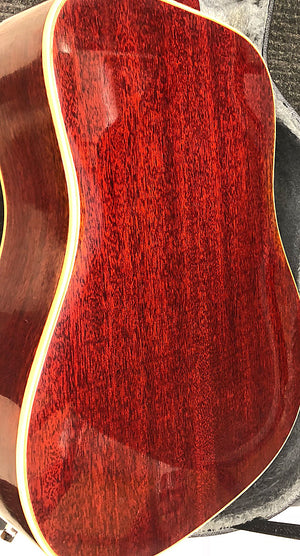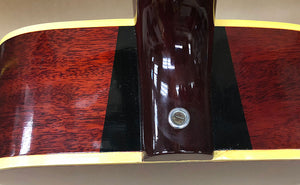 Product image 1
Product image 2

Product image 3

Product image 4

Product image 5

Product image 6

Product image 7

Product image 8

Product image 9

Product image 10

Product image 11

Product image 12

A classic Cherry Sunburst Gibson Hummingbird from 1964. A golden-era Gibson dreadnought acoustic guitar made with the finest materials by some of the best craftsman. Sunburst top color still vibrant, not faded. Original ceramic saddle. Many people think the saddle is one of the reasons these models sound so good. Many of these original Hummingbird guitars have the saddles and bridges replaced significantly reducing the value. Cool original factory black finish panels on each side of neck on the sides. We have seen this before and yes, it is factory finish.
Pre-1965, Wide-Nut Gibson model. Nut width 1 11/16" vs the models made 1965 and later with the Narrow-Nut width at 1 9/16". Better playing and feeling neck than later models. Straight neck with a fully functioning truss rod with wide-rim original truss rod cover. Dense Brazilian fingerboard. Honduran mahogany back, sides and neck. Spruce top. Bound back and sides. Gold single-line original Kluson tuners.

Condition: finish wear on neck, back and sides of guitar and a wear spot at back of guard into the wood. Typical "cowboy chord" wear on first three frets with grooves into the board and divots in the frets. A strap button was added to the back of the guitar.

Ships in a non-original hard shell case.