1978 Gibson Flying V White - Rare 1 of 70!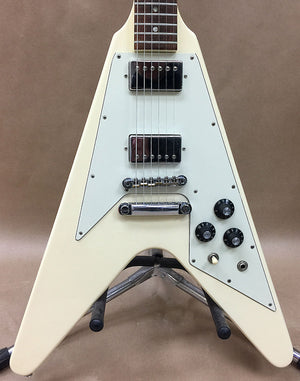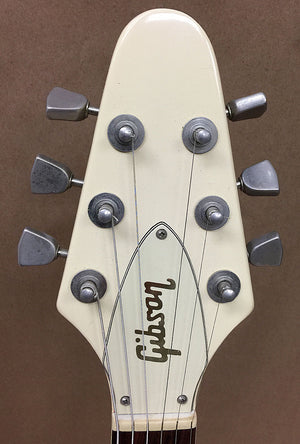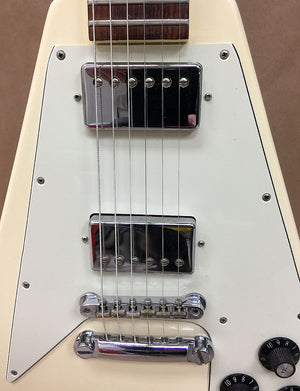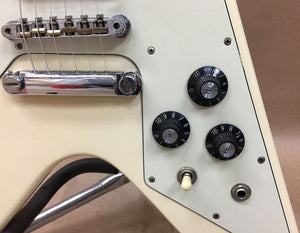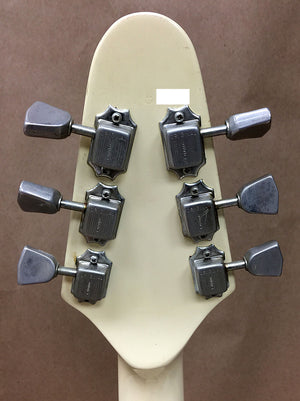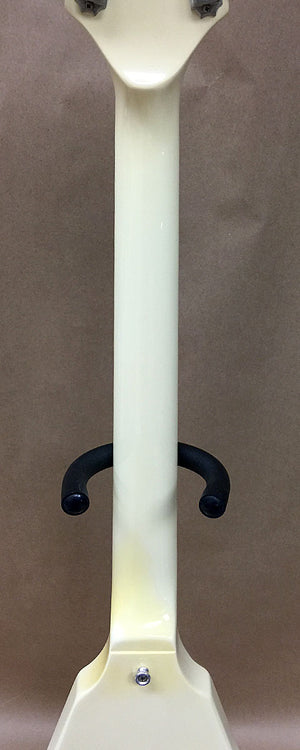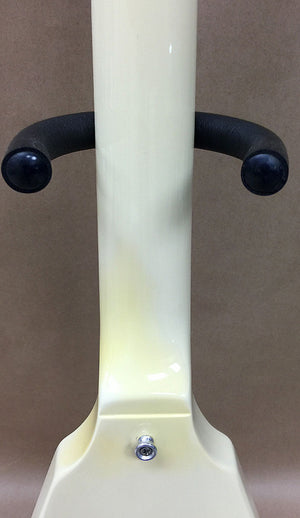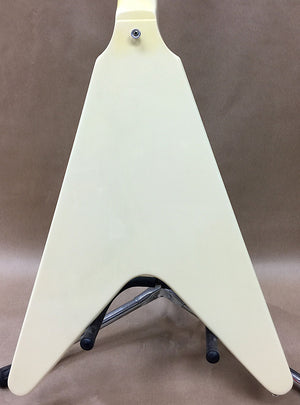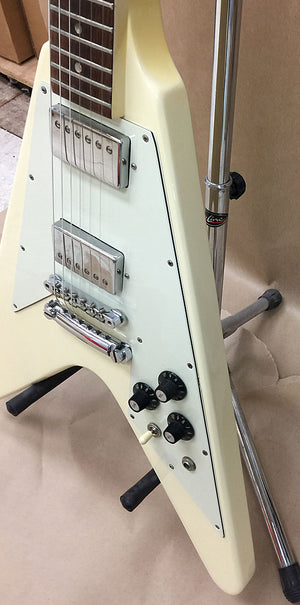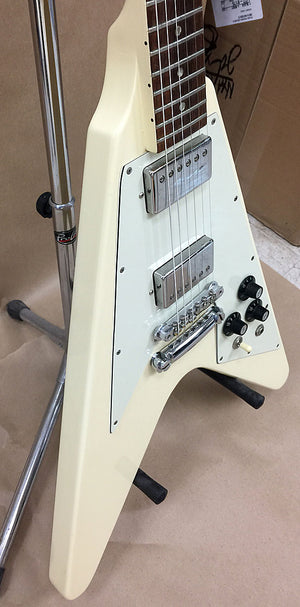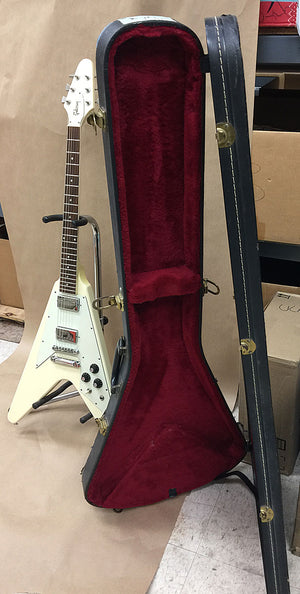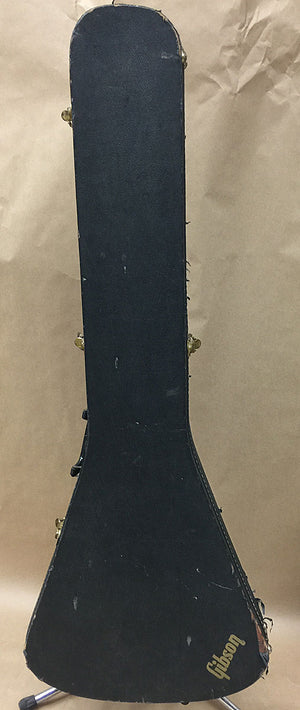 Product image 1

Product image 2

Product image 3

Product image 4

Product image 5
Product image 6

Product image 7

Product image 8

Product image 9

Product image 10

Product image 11

Product image 12

Product image 13

Product image 14

Product image 15

Product image 16

This is without a doubt one of the rarest guitars we have ever had. You never see a 1978 White V for sale and we have literally found ZERO previous sales!  According to the Gibson Shipment Totals Book, Gibson only shipped 70 white Flying Vs so there were not many to start with and no one knows how many have survived, but I doubt there are any that are this nice!

The guitar is in exquisite condition with the original factory White color that has faded a bit to a creamy white that all 70s Gibson white guitars fade to. There is a bit of yellowing on the neck where it meets the body from the finish reacting to sweat and hand skin oil. The rosewood fingerboard is in very good shape with no pitting and the frets appear to be in good condition as well. The nut and hardware are all original and shows some wear and pitting to the chrome as you would expect. Overall, the condition of this guitar is fantastic with no cracks or repairs, no buckle rash on the back and very few scratches or dings.  The original red-lined hard shell case is included as well.