David Yurman Cablespira Bracelet in 18K Yellow Gold with Tuquoise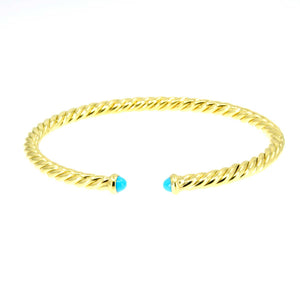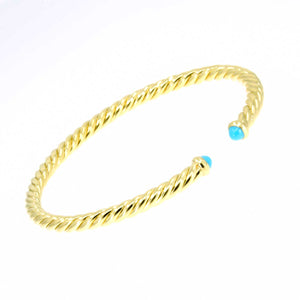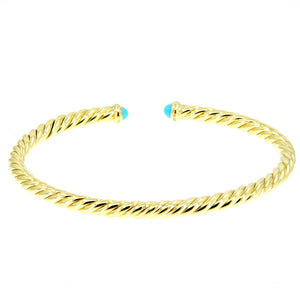 Product image 1
Product image 2
Product image 3

David Yurman's artistic signature, Cable began as a bracelet that he hand-twisted from 50 feet of wire. For the past 30 years, he has evolved the twisted helix into a myriad of designs. 
18-karat Yellow Gold

Turquoise

Bracelet, 4mm

Size - Medium

Cable Spira® is a unique DY construction that is highly flexible and exceptionally comfortable to wear.
Current retail price $1700