Gibson Midnight Special L-6S Custom Color 1975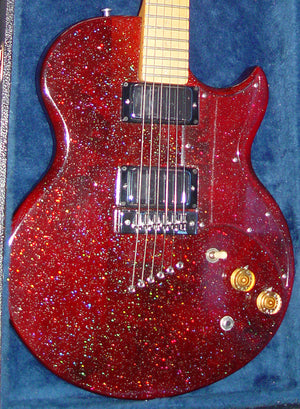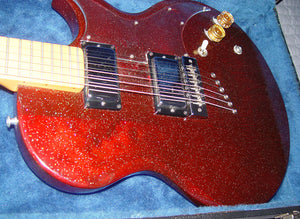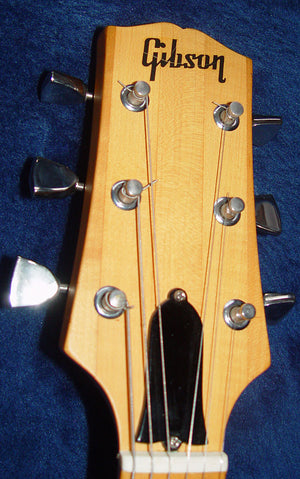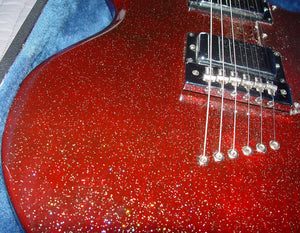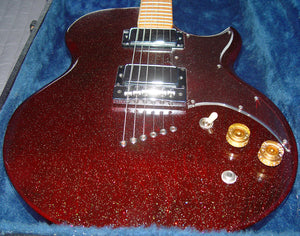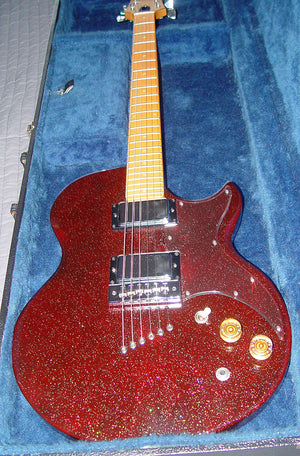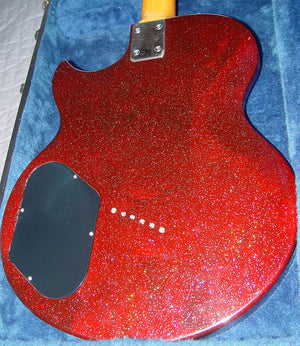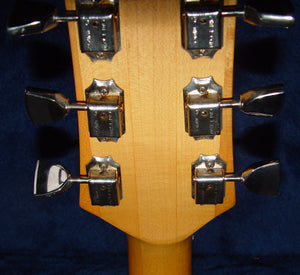 Product image 1

Product image 2
Product image 3

Product image 4

Product image 5

Product image 6

Product image 7
Product image 8

Product image 9

Product image 10

Product image 11
1975 Gibson L-6S Midnight Special in super rare Burgundy Sparkle. The Standard Midnight Special L-6S version was shipped from Gibson between 1974 and 1979. They made about 2077. However, our research indicates only 30 Custom Color Sparkle Models were shipped in 1975 and a few more in the rest of the decade.

Several sources have stated that this Sparkle version was originally made for Paul Stanley of KISS to play on the Midnight Special TV Show. In fact, there are existing videos of Paul playing a Champagne Sparkle version of this model Midnight Special L-6S in 1975 on the TV Show. Also, there are pictures of Gene Simmons playing a Burgundy Sparkle Grabber Bass during this period of history.
This custom color is extremely rare on this model guitar, so we have a very special guitar here. The Sparkle finish doesn't picture as well as it shows in person. It sparkles like Dorothy's Ruby Slippers!
This guitar is original and in excellent plus condition. We challenge you to find one in better condition. The pots are dated from 1974. Sources have said the pickups are designed by Bill Lawrence for Gibson. The guitar shows very little play wear and a few finish imperfections from minimal play and handling. The frets are very good. It has a clear see-thru pickguard which some of them did not have (some are shown with a black pickguard). Looks much better with the clear guard. Vintage hard shell case included and we are not sure if it is original or not, but we suspect it is.
We have seen a few other models like this one, mostly with lots of play and finish wear and those are not as collectable as this one based on condition. One of the coolest guitars we have had in our store in a long time. Don't forget to Rock and Roll All Night… well, you know the rest!
We love to trade. We will consider vintage, used or newer guitars, basses, amps, etc… and jewelry, including Rolex and other high end watches in trade. All offers considered.